Operation
Worldwide networks, unsurpassed logistics systems, rigorous operations. these are the strengths of Sankyu's 3PL
Sankyu helps improve our clients' productivity in the plant with such services as the transportation of raw materials, intermediate materials and internal products, as well as line operations, process control and warehouse management. We provide high-quality and high-efficiency operations support by fully utilizing the operational technology and expertise that we have accumulated over many years. We also propose solutions for building optimal logistics and production systems, always seeking to strengthen our clients' competitiveness.
Operations for Clients
The Sankyu Group views production from the client perspective, and builds systems in which all incidental services can be managed centrally, from the receipt of raw materials to the transportation off final products. Our staff provide highly functional services such as "efficiency, safety and environment" by demonstrating our advanced specialized technologies in each of the operational departments. We also introduce new technologies that can help improve productivity in a way that suits our clients' circumstances, and we cooperate in strengthening our clients' competitiveness. We are confident that the long-term close cooperation with ourclients will build new technologies and systems, and we guarantee rapid progress for our clients' production departments.




Receipt of raw materials
We off-load raw materials imported from all over the world within the timeframes specified by our clients. Our motto is speed, reliability and safety. [Kimitsu Branch] Jun Naito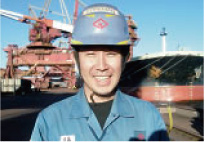 Line assistance
We are in charge of operation assistance in the client's manufacturing process. We always approach our work with a view to improvement, in order to make the manufacturing operations at the plant stable and more efficient.[Senboku Branch] Tetsushi Yanagi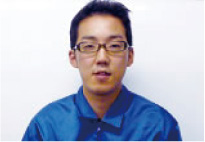 Machining
We pay particular attention to quality so that our client's production does not fall behind. We also maintain a keen interest in new technology, always considering future needs from our client's perspective.[Kimitsu Branch] Koji Masaki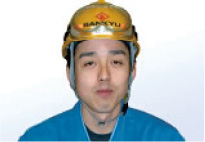 Warehouse operations
We are in charge of the storage, loading/unloading and shipment of final products at the client's on-site warehouse. As a mediator of on-site and off-site logistics, our duty is to propose the best logistics system, and to deliver the right goods todomestic and overseas customers with an awareness of being a "logistics professional."[Senboku Branch] Nobuyuki Izumi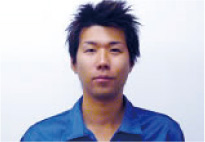 Page Top